The modern motorist faces all kinds of issues and pressures, some obvious, others not so. The early 2020s have bought numerous challenges that prick every driver's conscience every time they get behind the wheel.
These issues are:
scarcity of fossil fuels including oil - not a 21st-century problem but other issues have brought it into sharper focus

environmental issues of oil sources

impact of the worldwide microchip shortage and its influence on vehicle prices

the 2020 (and ongoing) Covid-19

pandemic
The combined effect of these has had a major impact on the current market, car prices, and gas prices at the pumps. It must appear that these days, owning a car is quite a hassle and many of us would give them up if there were suitable alternatives.
The fact remains that for many car owners, their vehicle is not a luxury but a necessity. It's also a fact that at some point during the course of owning a car, you need to sell it.
The issues mentioned above will also come into play for car sellers with the added issues of when is the best time to sell and which method of sale is best.
Inevitably, you are going to ask the question "should I keep my car or sell it?" The answer to this is always going to be down to the individual and it depends on your motivation for keeping your old car.
Let's look at the major factors of influence on the decision to sell or keep.
The Current Market
We've already mentioned the external factors and market forces that have influenced car prices recently. Car prices have climbed so much that at the end of 2021 the average cost of a new vehicle was more than $46,000. This was an incredibly sharp increase. In 2019, the price jumped by $1800, in 2020, it went up by $3300 and the jump in 2021 was $6220.
The 2021 increase was driven mainly by the pandemic's impact on the global supply of microchips which inhibited automotive production, causing demand to exceed supply.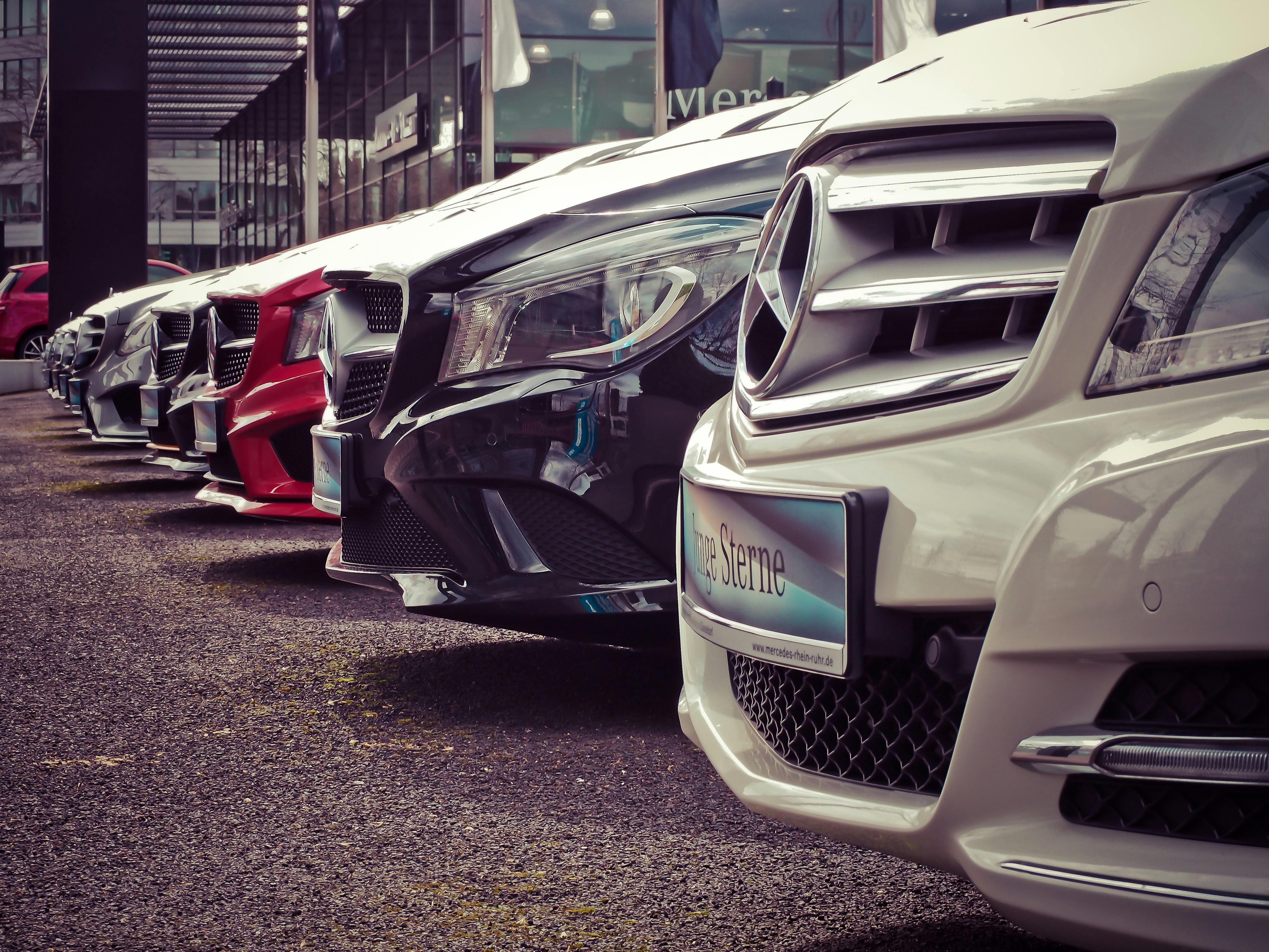 Used cars also saw an increase in price with a 41 percent raise over the last two years. This makes it a seller's market - an ideal time to sell or trade your car.
The Condition of Your Car
We're sure you know that cars are one of the consumer items that depreciate very quickly. The industry states that by the end of its first year, a new car will have lost around 40 percent of its retail value. This doesn't apply to all cars and it varies a lot. Those that depreciate the least may only lose 10 percent of their value. Generally, an average car with an annual mileage of 10,000 will lose around 60 percent of its value at the end of year three.
This points to their being specific times during your car's life cycle that present better opportunities to get the best sale price.
Depreciation is one factor but so are warranties and mileage. If you want to sell with a mileage of under 60,000, the manufacturer's warranty is still valid and that peace of mind is attractive to potential buyers. If however, your odometer reading is over 100,000 miles, the car-buying public is wary, even if your car is in excellent condition. Likewise, cars with faults that need repairs may also be of concern to prospective buyers.
Forgetting about the resale price for a moment, if you want to sell your current vehicle because it keeps breaking down or has needed a lot of repairs to keep it safely on the road, it might be time to think about getting a new car to remove the hassle factor. A reduced asking price or reduced value of your car may be offset by repairs or the inconvenience of it being in the shop for extended periods.
Your Requirements Have Changed
Having a car is great as long as it meets your needs. Even if it provides reliable transport, you may need to consider selling it for its best price.
Just some changes of circumstances might be:
You need to upgrade to a vehicle with an all-wheel-drive because you've moved to an area with significantly different winter conditions and your current four-door, front-wheel-drive car will not be able to cope so well.

The car is no longer suitable for your family size/age - you might want to upgrade or downgrade according to changes in family circumstances. For example, if you need to become a two-car family where previously one was sufficient.

Your

current vehicle

is a sedan but you need to change it for work purposes. You want to

trade in

your sedan for a pickup truck with improved utility and payload.

You simply want to upgrade. You want your

next car to be more fuel-efficient

or you want to upgrade make, model and value.
When is The Best Time to Sell Your Car?
According to US News, between March and August is the best time to sell your car. It seems the weather influences our consumer decisions but this should not be the only factor that you consider.
Let's dig deeper into what circumstances might be the most favorable for you to get as close to market value for your car as you can.
Sell before you need to

: If you leave it until you absolutely must sell you may have to take less money than you hoped for. If the vehicle has become unreliable, you could spend money on repairs.
When the time is right for a replacement

: Unless you are giving up driving, you need to replace your

old car

. As well as planning the sale, you need to consider your

new vehicle

. Planning enables you to research the market not only for models of interest but also for the best way to finance your

next car

.
It's the right time of year

: Late spring and summer are generally the best times to sell a car. Major holidays are best avoided. The weather may also influence the types of cars that do better at certain times of the year, Convertibles are attractive during warmer months while SUVs and crossovers are strong contenders with the approach of winter.
You're spending too much on repairs

: If the cost of maintenance and repairs is significant, it can eat into the budget you have for your

new car

. Also consider future spending, for example, you need a full set of new tires.
You have a major service due

: In most cases, it is not worth the expense of maintenance or repair costs before selling. Putting off repairs may reduce the

value of your car

but the loss is usually less than the cost of the repairs/service.
Before you hit a mileage milestone

: There are a few mileage milestones that should trigger a sell decision. They are before the

odometer

hits 100,000 miles before the factory

warranty

expires (usually 60,000 miles or three years) and before the powertrain

warranty

expires.
If a new model is due

: Every previous model year's value declines with the debut of a new model year so it is best to sell before the new model is released.
You are at risk of defaulting on your car loan

: Defaulting on an

auto loan

will seriously damage your

credit score

as well as put you at risk of repossession fees. It will also make getting your

next car loan

extremely difficult.
You are not underwater on your car loan

: It is not good to sell your car when you owe more on the

auto loan

than it is worth. It is much better to sell when you have positive equity so you can pay off the loan and maybe still have sufficient funds to make a down payment on your

next car

.
You've lost some confidence in your vehicle's safety

: If you experience a loss of reliability, a growing tendency to break down or you think your car lacks advanced safety features, sell your car for one that offers better security and more driver-assistance features.
You might have positive equity:

Having positive equity on the car (when the market value of the car exceeds the principal amount on your loan), you can take advantage of that by making extra money on it when you sell the car.
If any of these triggers the decision to sell your old car and buy a new one, you need to know the best way to do so.
How to Sell Your Car
There are various ways to sell your car. Each has its pros and cons so you'll need to understand a little about each to decide on the solution that will get you the best deal. 
At IMX Auto we recommend our easy and instant 3-step process to selling your car. All you have to do is enter your information, receive a free estimate and complete a stop-by for a vehicle inspection, and cha-ching! Receive your check the same day you sell your car.
Simply visit our website for more information and to start your hassle-free car selling process today!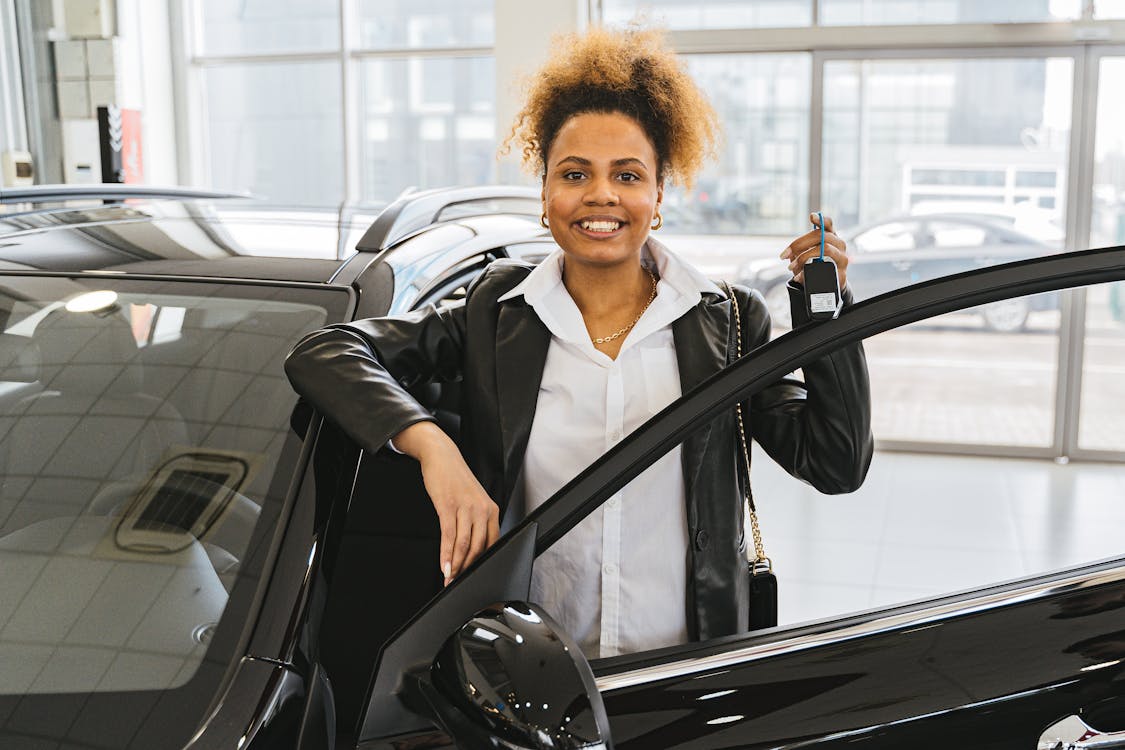 Instant Cash Offer
If you want the freedom to buy your next vehicle from anywhere you choose, an instant cash offer is a hassle-free way to sell. This transaction is undertaken with a vehicle buying center or a dealer who presents instant cash offers.
Although it can happen in person, many of these deals happen online. You are asked to submit information to a webform and in return will receive a cash offer. The offer will be based on the VIN (vehicle identification number), mileage, age, and features together with your description and the photos you upload.
The dealer will make a preliminary offer usually of baseline market value that will be firmed up when the dealer has the chance to physically inspect the vehicle. The final price may be higher or lower than the initial offer and the deal is done when you transfer ownership paper, sign over the car title and receive payment.
For a fair price and a deal that can be achieved quickly, sell your car to IMX Auto, a specialist vehicle buying center.