Having the right vehicle for your commute can make it easier, safer, and more enjoyable. You need a car that's reliable and fuel-efficient, as well as comfortable and stylish. If you're in the market for a new car that fits those criteria, here are 10 commuter cars to consider in 2023. 
Honda CR-V
The all-new 2023 Honda CR-V is easily one of the best compact SUVs of the year. Freshly redone, the 2023 CR-V is as effortless to drive as always, but boasts enticing new features. The cabin is more spacious, the infotainment system has been refreshed, and it features improved ergonomic seating. 
For those who like the sound of the 2023 Honda CR-V, but would prefer a hybrid, we have good news: the Honda CR-V Hybrid was also redone this year and is equally excellent. The 2023 CR-V Hybrid is as comfortable and smooth driving as the CR-V, but also comes with exceptional fuel economy. 
Starting Price Range: 
$35,900 - $53,600
Best Features: 
Roomy and comfortable cabin space 

Ergonomic seating  

Hybrid model available 
Ford Mustang Mach-E 
Stylish and brimming with excellent features, the 2023 Ford Mustang Mach-E is the luxury electric SUV to beat. 
The standard features on the Mach-E are impressive. This luxury car comes with an 8-way power-adjustable driver's seat, heated outboard mirrors, rain-sensing wipers, an auto-dimming rearview mirror, rear parking sensors, Wi-Fi capability, wireless charging, Apple CarPlay, and Android Auto. The Mach-E also comes standard with Ford CoPilot 360, which includes forward collision warning with AEB, blind-spot monitoring, rear cross-traffic alert, and lane-following assist with steering assist. 
If you're looking for more than the base model can offer, there are many enticing Mach-E trims to choose from. Our top pick is the Mach-E Premium model. The Premium trim is only marginally more expensive than the base model, but comes with useful features like fast-charging capability, a Bang & Olufsen sound system, a panoramic sunroof, a power liftgate, and 19-inch wheels. 
Starting Price Range: 
$47,495 - $77,195
Best Features: 
Stylish inside and out

Excellent safety ratings 

Best-in-class comfort and technology 
Kia Niro EV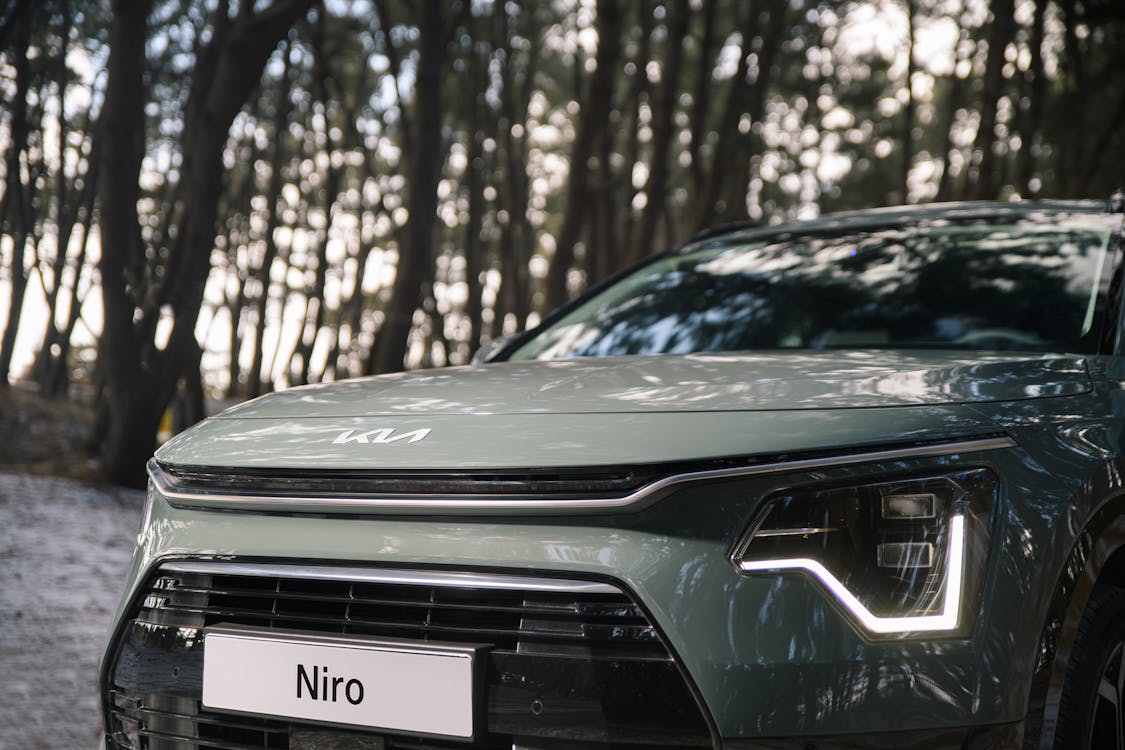 The all-electric Kia Niro is one of the best commuter vehicles on the market. This completely battery-powered vehicle has been entirely redone for 2023. It features an improved 253 mile maximum range, a 201-hp electric motor, a faster charging battery, roomier dimensions, a more stylized design, and advanced safety features. 
Both Kia Nero trim levels come standard with Kia's Drive Wise suite and a range of useful features. The suite of driver aids includes forward collision warning with AEB, blind-spot detection, automatic breaking, adaptive cruise control, rear parking sensors, and safe exit warning. Other standard features include proximity keyless entry, a 10-way power driver's seat, wireless phone charging, dual-zone automatic climate control, heated seats, and ambient interior lighting.  
Starting Price Range: 
$39,550 - $44,550
Best Features: 
253 mile maximum range estimate

Best-in-class interior space 

Excellent standard features
Honda Civic  
The 2023 Honda Civic continues the model's tradition as an exceptionally well-rounded compact vehicle. Every trim offers good reliability, strong fuel performance, excellent safety ratings, and enjoyable ergonomics. Each trim is also a delight to drive, thanks to the Civic's supremely accurate steering and balanced chassis. 
The base model of the new Honda Civic is comfortable and well equipped, with features like automatic braking, adaptive cruise control, road-sign assist, lane-departure warning, road-departure warning forward collision warning, lane-keeping assist, Android Auto, and Apple CarPlay. More upgraded trims provide access to luxe features such as a 9-inch infotainment system, a wireless phone charger, single-zone automatic climate control, a Bose audio system, and leather-trimmed seating.  
Starting Price Range: 
$25,050 - $30,950
Best Features: 
Performs well in all categories 

Exceptional reliability 

Appealing trim options 

Affordable 
Honda Odyssey 
If a minivan is the best fit for your commute, the 2023 Honda Odyssey is an ideal choice. This well-rounded vehicle comes standard with a highly flexible interior and a range of driver-assistance features. 
There's no need to upgrade to a premium trim to get access to the Honda Sensing suite of safety features, which include adaptive cruise control, lane-keeping assist, and automated emergency braking with pedestrian detection. You also don't need to upgrade to get access to the Odyssey's 3-zone climate control, smartphone connectivity, heated front seats, or LED lighting. 
In addition to being flexible and having plenty of space, the Odyssey drives beautifully and has quick acceleration for its class. The Odyssey steers crisply and easily, and its engine is strong enough to quickly get up to speed, even when fully loaded with gear and passengers. 
Starting Price Range: 
$37,340 - $49,470
Best Features: 
Expansive cargo space 

Reconfigurable seating 

Quick acceleration for its class 

Standard driver-assistance features
Ford Explorer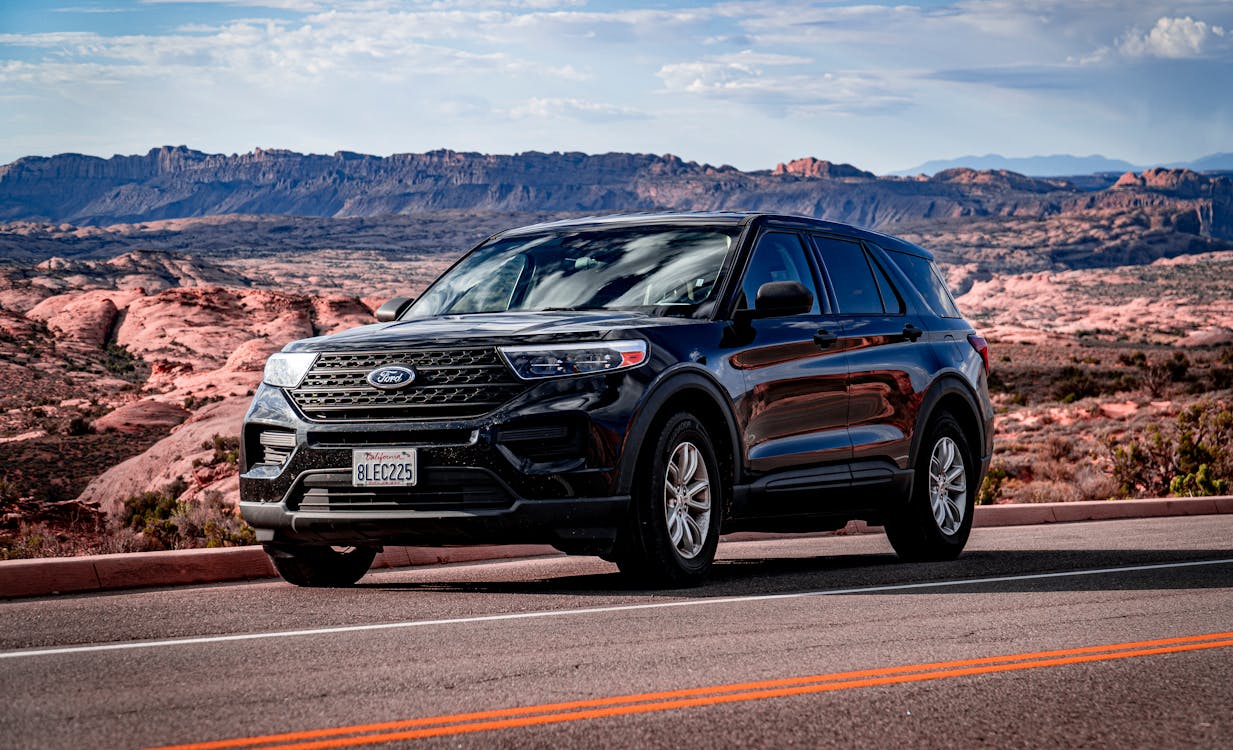 If you need a commuter car with more power than your average sedan or SUV, turn to the 2023 Ford Explorer. The base trim for the Explorer comes with a 300-hp turbocharged 2.3 liter four-cylinder engine, while the more premium trims come with a 400-hp twin-turbocharged 3.0 liter V-6 engine. With its powerful engine and useful trim options, the Explorer is the perfect choice for those who need to shuttle a good amount of gear or passengers in more challenging conditions. 
In addition to being powerful, the Explorer is a comfortable ride with attractive standard content. The Explorer comes standard with a 10-speed automatic transmission, an 8-inch touchscreen, a Wi-Fi hotspot, voice-activated navigation, wireless charging, usb ports, automatic climate control, and a rear seat entertainment system. 
Starting Price Range: 
$38,355 - $56,965
Best Features: 
Excellent towing capability 

Specialist trim with off-road capability 

Powertrain options 
Toyota Prius 
The 2023 Toyota Prius has a substantial redesign that makes this commuter classic better than ever before. As always, the Prius has amazing fuel economy. But the 2023 version also comes with a substantial power increase, improved safety tech, and an entirely redone interior and exterior look. 
The new Prius's improved performance is one of the most noticeable changes for drivers. It's now equipped with a 4 cylinder 2.0 hybrid engine, up to 139 pound-feet of torque, and a larger battery. This added power is something you feel while driving–yet, the Prius retains its exceptional fuel economy of up to 57 mpg. 
Every new Prius comes with Toyota Safety Sense 3.0, an upgrade of Safety Sense 2.0. The upgraded version comes with driver aids like automatic braking, high-beam assist, and improved road sign recognition. New Prius's also come with a totally redesigned appearance that makes the Prius look more like a luxury car than ever before. 
Starting Price Range: 
$28,545 - $35,560
Best Features: 
Exceptional fuel efficiency 

Improved performance 

Upgraded style

Affordable base price
Toyota RAV4 Prime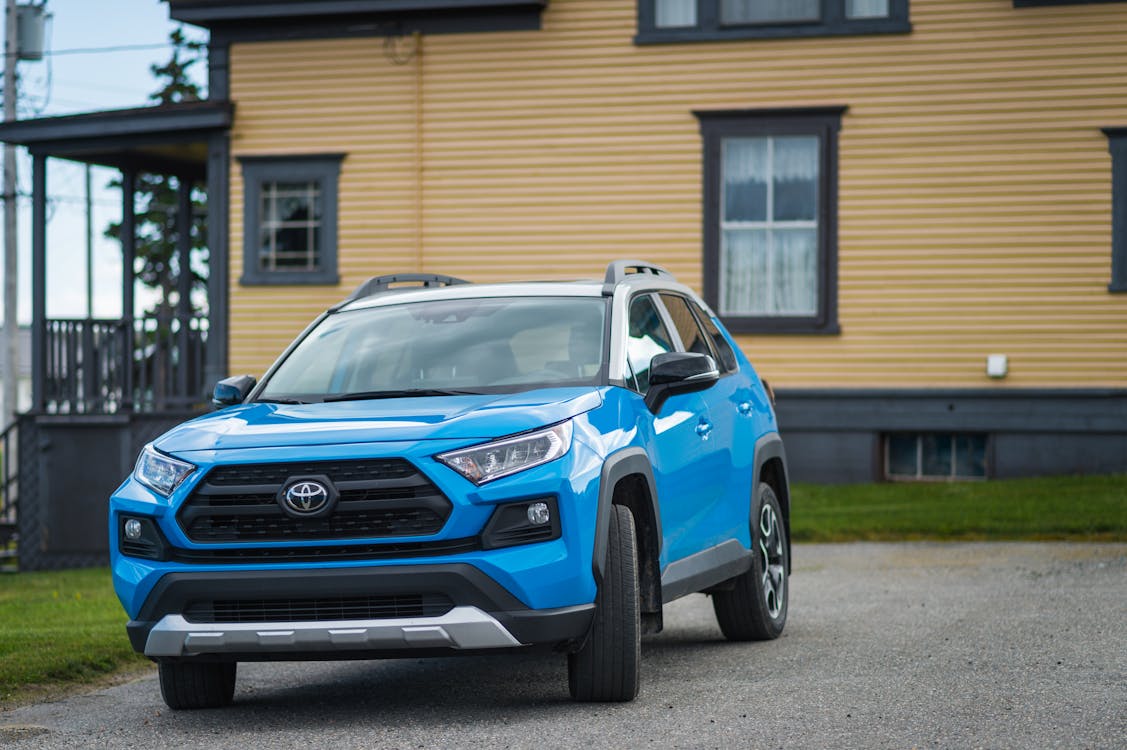 The 2023 Toyota RAV4 Prime is a practical, attractive compact SUV with impressive fuel efficiency. The base option package also comes with a huge array of infotainment features to help make your commute easier and more entertainment. 
The RAV4 Prime is a plug-in hybrid electric vehicle, so it boasts both battery power and a gas engine. With a battery range of up to 42 miles, those with shorter commutes may never even need to use gas. But for longer treks, the RAV4 Prime's 2.5-liter engine and battery work together to average a solid 38 mpg. 
Every version of the RAV4 Prime comes equipped with safety features to enhance reliability and excellent infotainment features. Even if you don't choose an upgraded model, you'll have access to features like adaptive cruise control, rear cross traffic alert, Apple CarPlay and Android Auto integration, wireless connectivity, WiFi hotspot capability, satellite radio, five USB ports, voice control, and a new larger touchscreen.
Starting Price Range: 
$41,590 - $45,460
Best Features: 
Up to 42 miles on electric power

Great fuel economy 

Excellent infotainment features come standard
Nissan Sentra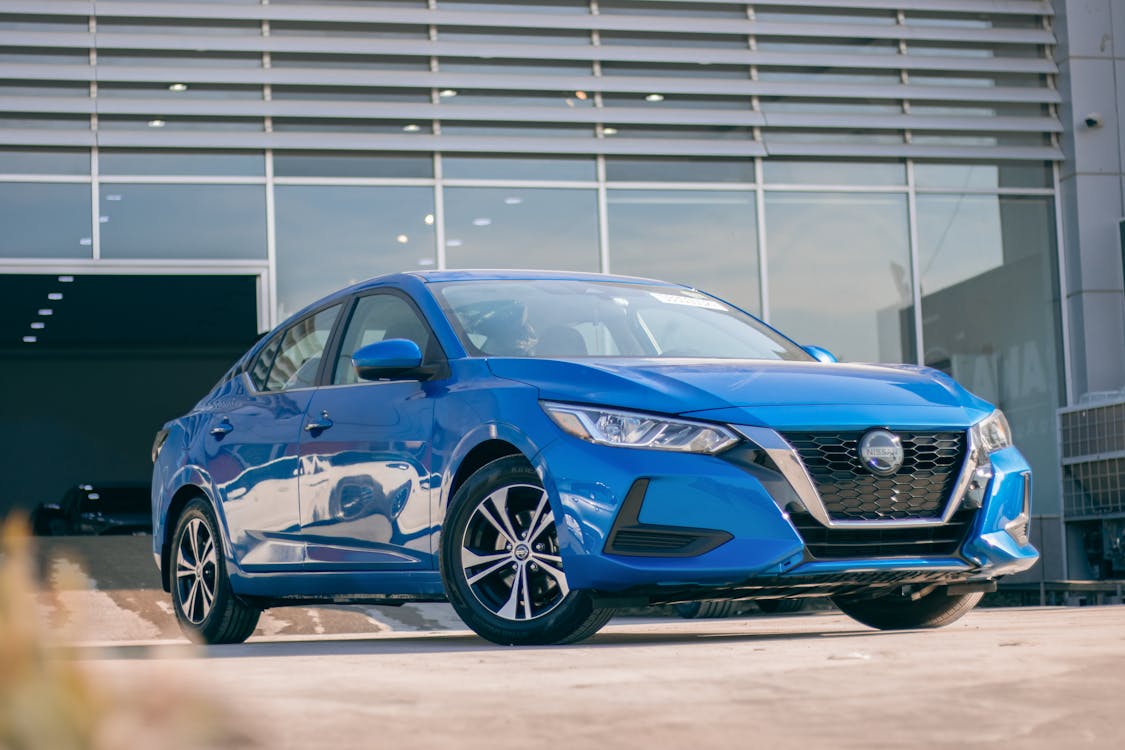 If you're looking for a well-rounded, fuel-efficient, and affordable vehicle for your commute, consider the 2023 Nissan Sentra. With an efficient engine and excellent safety features included on the base model, the Sentra offers one of the best values of any new sedan. 
The base trim of the Sentra is packed with standard safety features and driver-assistance technology. Every Sentra comes with automated emergency braking, blind-spot monitoring, rear cross-traffic alert, and more. Every trim other than the base model also comes with desirable features like a 360-degree camera system and adaptive cruise control. 
The more premium trims for the Sentra come with higher costs, but are still quite a good value for what they offer. For instance, the SV Premium package is only marginally more expensive, but gives you access to heated front seats, a power-adjustable driver's seat, a sunroof, dual-zone automatic climate control, and quilted leather upholstery.
Starting Price Range: 
$21,045 - $23,935
Best Features: 
Excellent value

Exceptional standard safety tech 

Upscale look at affordable price 
Mercedes-Benz EQS
If you're looking for a vehicle that will add luxury to your commute, look no further than the 2023 Mercedes-Benz EQS. With air suspension, a low center of gravity, rear-wheel steering, and a range of around 350 miles, the EQS is an easy ride that can go the distance. 
The interior features on the EQS ensure drivers and passengers alike have an elevated experience. The EQS's trims include high quality leather seating, ambient interior lighting, headrest pillows, heated seats, a separate tablet for the MBUX infotainment system, wireless device charging, adjustable seats with massage functions, and the Mercedes Hyperscreen. 
This all-electric vehicle also comes with a host of useful driver-assistance technology. The EQS comes with adaptive cruise control, self-parking assist, automated emergency braking with pedestrian detection, blind-spot monitoring, lane-departure warning, and lane-keeping assist, among other things. 
Starting Price Range: 
$104,400 - $150,000
Best Features: 
350 miles of range 

Stable and smooth ride

Spacious luxury interior 
Find Your New Commuter Vehicle at IMX Auto 
Enhance your daily ride with a commute-ready vehicle from IMX Auto in Burbank. Let our car experts know what you're looking for and we'll match you with your perfect vehicle. If you're ready to part with your old car, sell to us so you can take advantage of the best buying offers for pre-owned and pre-leased vehicles. IMX Auto is your one-stop shop to find the new vehicle you love and get the best price for your old car.