When people look at fuel efficiency there are two factors of consumption that are of concern. One is the cost of fuel and the other is the air pollution caused by fossil fuels.
The electric car, specifically the Tesla, is by far the most fuel-efficient car on the market. Sadly, because electric vehicles use the energy created by fossil fuels and since their construction damages the environment in various ways, electric cars are some of the most polluting cars on the road.
If you care about your carbon footprint, then the most fuel-efficient gas-powered cars are your best bet. This article covers ten cars with great gas mileage, but before getting into those, let us address the elephant in the room.
You Determine How Fuel-Efficient A Car Is
Different vehicles will pollute at different levels, for example, think of a truck and a tiny Smart car. However, two people can drive the same car, and one car can be fuel efficient and almost pollution free, whereas the other can be very polluting, wasteful, and have very poor gas mileage. This is because it all depends on the driver.
If you are a reckless driver, speeding irresponsibly, frequently having to break hard, and driving well over the speed limit, then you are going to get worse gas mileage. If you don't take care of your car tire pressure, if your wheels are unbalanced, if you overload your car or leave heavy items inside for no reason, then you are going to get worse gas mileage. This article covers several different cars that offer great fuel economy and gas mileage. However, it is up to you to fully exploit this fact with sensible driving and proper car maintenance.
1. The 2022 Hyundai Ioniq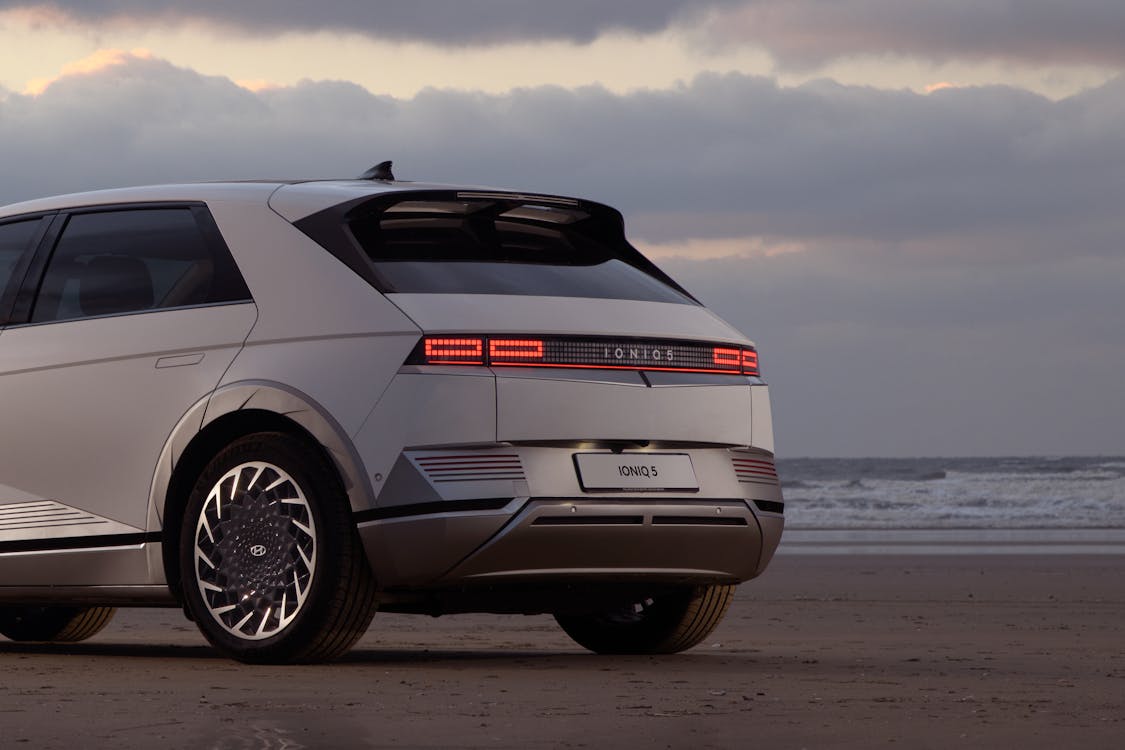 On a mile-per-mile basis, is this car more fuel efficient than a Tesla? No, but then no other gas-powered, hybrid or electric car is as efficient as a Tesla. However, have you ever heard of a gas-powered car that is more efficient than a hybrid? Well, you have now because the 2022 Hyundai Ioniq beats most hybrids out of sight.
Available as a plug-in hybrid, this 5-seater hatchback has a long warranty and great fuel economy. It rolls in at an easy 59 MPG, and it does it by having a hyper-efficient engine, a lighter body frame, and a smaller engine size. It does have a sluggish level of acceleration, but it is hyper-fuel-efficient and is the one of its kind to ever come close to paying for itself in savings.
2. 2022 Toyota Prius
The people at Toyota know how to make efficient vehicles and the various iterations of the Toyota Prius have been bouncing up and down the fuel efficiency charts for years. This time, it only clocks in at 56 MPG, just short of the Hyundai's easy 59MPG. However, this hybrid car is a fair size and is ideal for city traveling.
At lower speeds, the electric engines kick in, which is great for the stop-start traffic situations you find yourself in when you drive in cities. If you don't fancy the quirky body style, there is the 2022 Hyundai Elantra Hybrid, which reaches 53 MPG and has a much stronger engine when compared with the Toyota Prius.
3. 2022 Honda Insight
Don't rule this out as your new car for only offering 52 MPG. The Honda Insight offers very punchy acceleration speeds when compared to the first two in this list. It is louder, it is good-looking, and it has a lower center of gravity for an easier drive. Plus, if you are just driving on the highway, then this compact sedan can reach up to 59 MPG, so it is a car worth looking out for.
The Insight is a family-friendly car with a nice roomy cabin to easily accommodate three kids in the rear seats, has two trim levels, and many reviewers say it is fun to drive.
4. 2022 Toyota Camry Hybrid
With good gas mileage clocking in at around 52 MPG, this car has a fair amount of internal space and looks good, but it doesn't pack a very fast punch. This is quite contrary to its appearance, as it looks like a car that can crank up the speed pretty fast. It has many benefits of the smaller Toyota Prius, but it is a little bigger, a little more luxurious, and isn't as easy to drive.
Still one of the most popular midsize sedans around, the Camry Hybrid offers excellent passenger comfort, easily seating three adults in the rear seating, very good safety features, and an intuitive infotainment system. From an affordable base price, there are many trims to scale up to a luxury model.
5. 2022 Hyundai Sonata Hybrid
Another Hyundai, but this one offers more utility and comfort than the Ioniq. Fuel economy is 50 MPG city and around 54 MPG highway.
The most interesting feature of this efficient hybrid is the option of a solar sunroof (built-in on some models). The solar cells can produce an extra 2-4 miles a day which at maximum is an additional 1460 miles per year.
Preliminary published tests show that this car is pretty reliable and is suitable for use as a family car with luxury features normally on higher-class models.
6. 2022 Kia Niro
This SUV offers a fairly healthy 49 MPG and may be one of the best cars on this list, especially when you consider that it is underpriced when compared to the others. It rides very well, it has a fair amount of power, and it handles well even over rough surfaces.
The Kia Niro has a low starting price and offers great fuel economy and agile handling. Intuitive tech features include an optional upgrade to a 10.5 i8nch touchscreen.
The only problem with this hyper-efficient economy car is that it is just a little too small. For an SUV, it feels very small. It is not the sort of thing you could use to transport all your kids, all their stuff, and your shopping. It is a small but mighty car that puts the others to shame on this list, but still, it needs to be about 25% bigger.
7. 2022 Honda Accord Hybrid
This is a nice size for a family car, and its acceleration and pep are far better than what has been offered so far. It comes in at 47 MPG, has lively handling, offers a smooth ride, and has spacious seats. Sadly, for some, it doesn't offer all-wheel drive.
Some people claim that its fuel economy isn't as good as advertised, but the fact is that this car can accelerate faster than your average hybrid, and you can gun it up to higher speeds if you wish. Since people can push the car a little harder, then the people who do will suffer the consequences of poorer fuel economy. If you drive like a sensible person, then this hybrid model will give you plenty of MPGE and is suitable for any family or commuter.
8. 2022 Lexus ES Hybrid
People try to pull this one down, saying it does not have the best gas mileage, but they are wrong. This car easily gets 44 MPG and offers a smooth and easy ride. Just like with the Honda Accord above, this car has a bit of pep, so people drive faster and then wonder why they are not getting great fuel economy. Even with a large family inside the car, if you drive this luxury vehicle like a sensible person, then you will get plenty of miles per gallon thanks to the powertrain.
If you cannot afford the Lexus, then consider the 2022 Toyota Avalon Hybrid. It is eerily similar to the Lexus, and it too achieves 44 miles to the gallon without having to pay Lexus prices.
9. 2022 Lexus UX 250h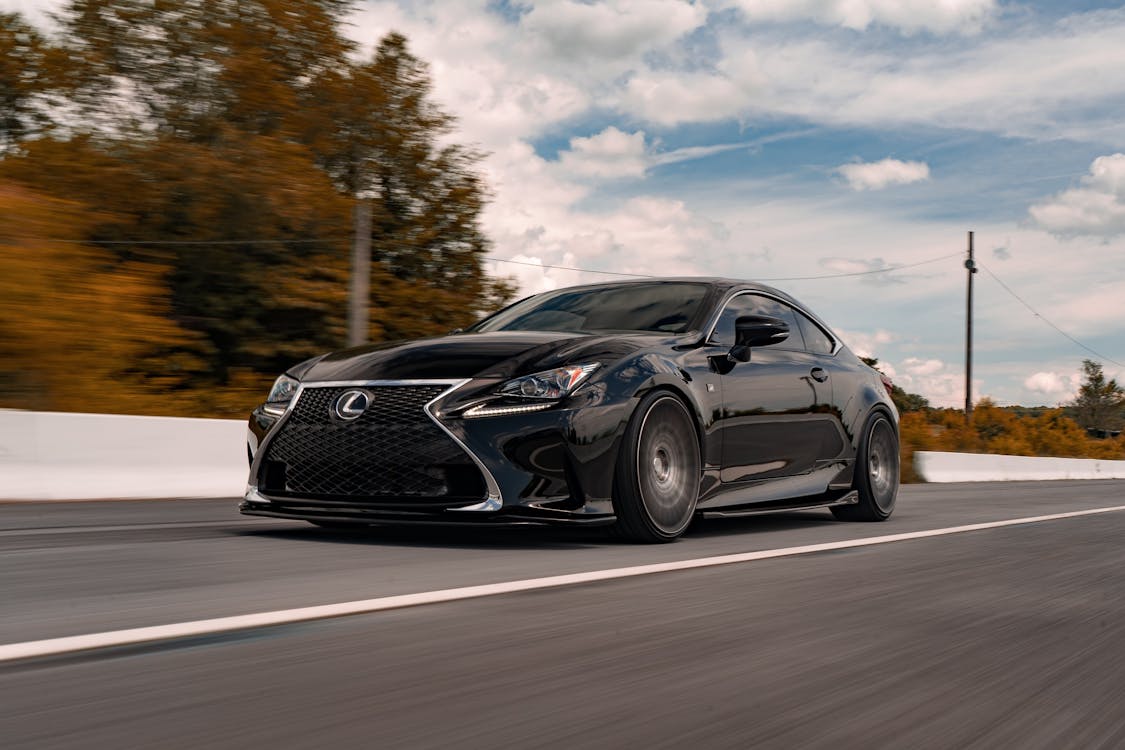 You get 42 MPG and an amazingly luxurious hybrid to go with it. The exterior looks great, it offers a comfortable and responsive ride, and you can turn on 4×4 too. T
The biggest reason why this car has been derided by the media is that the engine is not very powerful thanks to a lackluster powertrain. This is a big sexy car that moves like a Toyota Prius. It creates a weird type of disconnect between what you see as a fast and sexy car, and its not being able to keep up with a Land Rover.
It still offers great all-wheel drive and it is a top pick by the Insurance Institute for Highway Safety (IIHS) for safety thanks to several advanced driver assistance aids as standard.
10 - 2022 Ford Escape Hybrid
This is an amazing car and you still get 44 MPG in the city and 37 MPG on the highway. It may seem odd that this article features the most efficient cars at the top, and yet it is the cars at the bottom that are the best. However, you have to remember that when cars are efficient enough to get 50+ miles to the gallon, then unless they are a Tesla, they have to make compensatory sacrifices. Sure, the Ford Escape Hybrid doesn't get the sort of miles per gallon that the Hyundai and Toyota do, but it is a perfectly well-rounded car.
It is an SUV, offers a great ride, is very responsive, works well in all weathers, has intuitive technology, and can run on just its battery for up to 37 miles. People need to stop counting Ford out of the automobile races. because they surprise people with an excellent car now and again. Their Mustang is pretty good, but even their Puma is a little dynamo in real life. The 2022 Ford Escape Hybrid is a genuine option for anybody wanting great fuel economy, robust horsepower, and a great resale price when listed in used car auctions.
Testing Out Cars For The Best Gas Mileage
It is hard to tell if a car lives up to its gas mileage promises. There are too many variables, such as how electric cars don't do so well in icy weather, and how gas pump prices are higher in remote areas. Plus, there's how people who drive in cities and those who drive in the country have very different fuel economy situations. Since there are so many variables, you may want to try out a few cars first.
In conclusion, if you're in the market for a new vehicle with great gas mileage, there are plenty of options available to choose from. From compact cars to hybrid SUVs, there's a fuel-efficient vehicle out there to suit every need and budget. To find the perfect vehicle for you, be sure to check out the extensive inventory at IMX Auto Buying Center and Leasing. With their wide selection of high-mileage vehicles and helpful staff, you're sure to find a car that meets all of your needs and fits your budget.