Among the midsize SUV community, there is a special and unique feature that not many people talk about when browsing for a new vehicle, but that is extremely important both in terms of overall car space and passenger comfort.
We are talking, of course, about the factor of third-row legroom! Once upon a time, this kind of space in an SUV was reserved only for the largest examples of this car genre, but great leaps forward in design and technology now mean that there are plenty of midsize SUVs that are able to offer that extra bit of comfort and carrying capacity for both the driver of the vehicle and the passengers that are coming along for the ride.
It might seem like an easy design challenge to achieve a car interior that can strike a balance between comfortable seating and decent cargo space, but years' worth of new releases have shown us that clearly isn't the case.
Many SUVs over the years have been built with a much smaller third-row space than most drivers and customers would ideally like. What this means in practical terms is that more SUV shoppers end up having to compromise cargo space if they want to give their passengers more spacious legroom, or vice versa.
For most SUVs, extra space can measure up to 200 inches of legroom, and this will definitely start to eat into your trunk space behind that final row of seats. However, all is not lost!
There are some three-row SUVs on the market at the moment that have been celebrated for having the perfect combination of both storage space and legroom. If an SUV can achieve this crossover success in a comfortable, reliable, and, importantly, fuel-efficient manner, then you can feel like you have found the holy grail of haulers!
With all of this in mind, we have put together a rankings list of SUVs that have enviable and spacious third-row seats. These are:
Buick Enclave

Kia Telluride

Honda Pilot

Toyota Sequoia

GMC Yukon XL

Volkswagen Atlas

Volvo XC90

Chevrolet Traverse

Ford Expedition

Acura MDX
As we are sure you are aware, all of the SUVs listed above come in a range of models and model years, ranging from full-size SUVs to mid-size to sub-company if you aren't too concerned with overall cubic feet volume.
Let's take a close look at each of these luxury SUV choices, with the all-important roomy rear seats being the main focus.
Buick Enclave
If performance and comfort are two things that you look for in a vehicle with off-road potential, then the Buick Enclave Crossover will definitely not disappoint you. The Enclave offers a super spacious interior with third-row seating that offers 33.5 inches of legroom and even more hip and headroom.
With large side door openings, access to this spacious third-row seating is very easy, and the Buick Enclave also adds a number of luxury features such as Apple Carplay, and great safety features to protect the family. The premium Avenir trim level is unrivaled when it comes to back seats.
Kia Telluride
The Kia Telluride regularly tops the list of SUVs that are completely family-friendly when it comes to comfort and style. Stunning to look at both on the inside and the outside, the car has powerful horsepower, great towing capacity, and a great cargo capacity, not a trio that you will find in many compact SUVs.
With a decent starting price and good fuel economy, this really does rank among the best 3-row SUVs, and smart features like touchscreen controls certainly don't hurt its appeal to the modern driver.
As well as excellent third-row legroom, this vehicle offers 31.4 inches of headroom and a huge 43.7 inches of hip room.
Honda Pilot
This three-row crossover SUV first hit the roads in 2003, with people particularly loving its premium interior features and top-of-the-line efficiency.
Though it isn't a minivan, the Honda Pilot's third-row boasts 31.9 inches of legroom. Not bad for a vehicle with a turbo engine! This is a hauler that is family-friendly whilst also providing a platinum-level driving experience.
Toyota Sequoia
The Sequoia is one of the largest Toyota SUVs from the Japanese manufacturer, which perfectly explains why it offers so much third-row leg room. Unbelievably, the Sequoia beats peers like the Toyota Highlander, Subaru Ascent, Chevrolet Tahoe and Mercedes Benz, Nissan Pathfinder, and Mazda CX-9 in legroom capacity.
The numbers are huge all-round, with shoulder space of 66.4 inches and third-row hip room of 50.4 inches. Let's not forget to mention the 381 horsepower and modern infotainment system. The former will keep the driver happy and the latter will keep the kids in the back even happier!
GMC Yukon XL
For an SUV choice that is both stunning to look at and offers top-of-the-range performance, you can't do much better than the GMC Yukon XL. In particular, the 2019 models have been celebrated as real works of art both on the inside and outside. There is something very enticing about a car design that remains classy yet still has a body that is ideal for off-road activity.
Whether you want a good SUV for long-distance travel or for a local city work commute, the Yukon XL is ideal for both types of journeys. It has an expanded chassis that enables passengers with long legs to sit comfortably for many miles. In terms of the stats, the XL has 36.7 inches of third-row legroom and a whopping 41.5 cubic feet of cargo capacity right behind it.
Volkswagen Atlas
The VW Atlas was originally released in 2018, but the 2019 model is the SUV crossover that boasts the kind of third-row legroom that we are interested in. The vehicle is based on the signature VW unibody design that you will recognize on the Passat Sedan.
The Atlas adds 37.6 inches of legroom in its third row, and it even has a 60/40 split-folding bench on its second row which is something that not all of the SUVs on this list can claim. Even in this spilt folding configuration, access to the third row is incredibly simple thanks to sliding between the seats. Even a tall passenger will be able to comfortably sit in a third-row seat in a VW Atlas.
You can choose between two different engines on this model, a 2.0 turbocharged 4 cylinder, or a 3.6 l VR6 gas direct injection non-turbo engine. The standard front-wheel-drive offers some of the smoothest handlings of any of the suggestions on this list.
Volvo XC90
When it comes to style and luxury mixed with high engine performance, Volvo is a company that never lets drivers down. The Volvo XC90 in particular is a vehicle that delivers extreme comfort, extreme ease of handling, and extreme cargo space!
Packed with luxury design and high-tech features, the space-conscious model has 31.9 inches of third-row legroom and 46.9 inches of shoulder room. This provides an all-around super-comfortable experience for anybody traveling for extended periods of time in that part of the vehicle.
Chevrolet Traverse
One of the largest SUVs currently on the market, the Chevrolet Traverse measures more than 17 feet in total length! There is a thin line between an SUV and a minivan, and you could argue that the Traverse sits right on that line!
Every passenger gets treated to great legroom in this Chevy, with the third-row legroom measuring 33.5 inches. The cargo capacity is also something to shout about, with a total volume of 23 cubic feet behind the third row.
If you are looking for a car that definitely does not compromise performance for comfort but can rather achieve both effortless, then the Traverse might just be the one for you. With ample clearance from the road surface and a high-tech suspension system, the Traverse is about as comfortable as its gets in the world of high horsepower SUVs.
Ford Expedition
When it comes to ample legroom, something like the Ford Expedition fits the bill for an SUV that is super stylish and super comfortable at the same time. The 2019 model in particular adds plenty of space in the back, with 36.1 inches of rear legroom and 40.9 inches of hip room.
The Expedition has the second-largest amount of shoulder room on this list, with 64.3 inches. Accompanied by 37.2 inches of headroom, the Ford Expedition offers one of the most luxurious and comfortable rides for both the passengers and the driver.
Acura MDX
The final model on this list is the Acura MDX, a great midsize SUV that offers really comfortable legroom race on the third row. Another vehicle that succeeds in combining massive performance with massive comfort and style is a winner in our minds, and the Acura definitely achieves that balance.
With third-row legroom measuring 29 inches, there are some cars on the list that might offer more inches of legroom, but for a midsize SUV, this is still a good amount of space. Add to that that 18.1 cubic feet of cargo space behind the third row and you start to understand the value of a midsize option like this.
Benefits Of Having Extra Third Row Legroom
So, now that you have a long list of superior SUVs to choose from, let's finish with a quick rundown of some of the best benefits of having all of that extra cargo capacity and legroom. Some points are obvious, others perhaps less so, but they all come together to prove just why you should seek out an SUV with great third-row legroom.
A More Comfortable Journey For Passengers
When you are driving, you are almost in a different zone from your passengers. For those traveling in the back seats, the difference between no legroom and plenty of legroom is palpable. You will have a much more comfortable experience all around if you enable your passengers to travel in luxury!
When the time comes for you to sell your current SUV in order to upgrade or maybe even downsize, having so much extra third-row legroom will make a difference in terms of the resale value that your car will have on the second-hand market. It is a definite selling point. Our lives are only going to get busier and fuller as the years go by, and somebody will be looking for a stylish SUV that looks great but still boast a lot of the practical elements that most people want in a vehicle.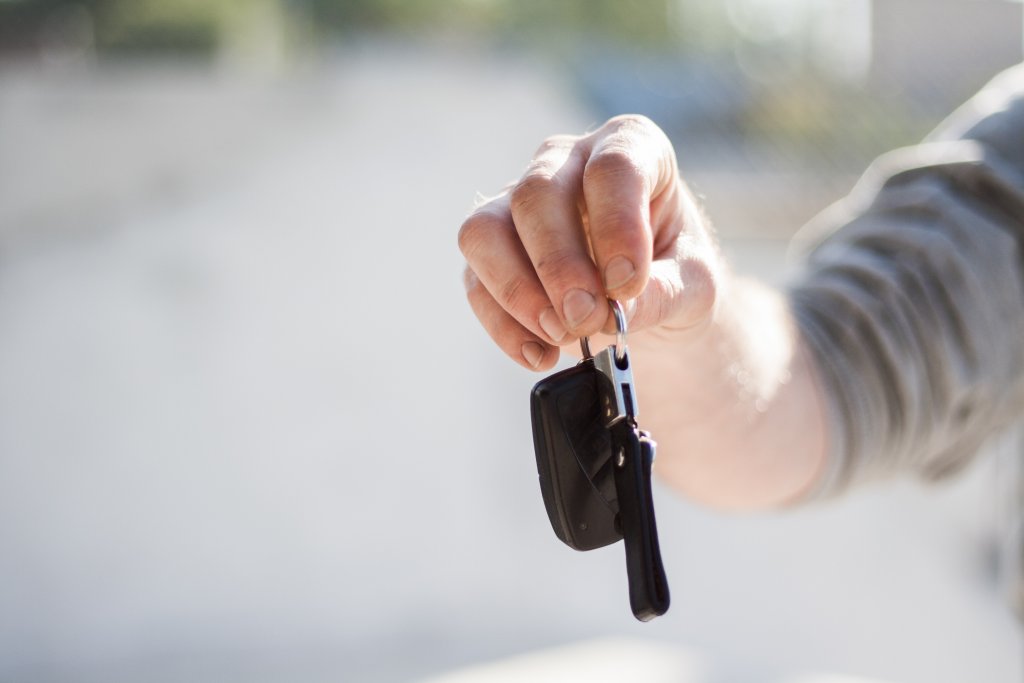 Final Thoughts
When you are shopping for diamonds it's all about adhering to the '4 Cs' rule, and you can think about SUV hunting as the '4 Cs' as well, but in a slightly different way! We're talking about comfort, class, convenience, and cargo space. If you can find an SUV that offers all of those factors in varying degrees, then you can be sure that your vehicle is going to provide you with many years of driving satisfaction.
SUVs are intended to give drivers a family-friendly vehicle that is ready for adventure at any time, and has something that you know is going to keep your passengers comfortable even as far back as the third row, whilst still being able to throw all of your luggage in the ample cargo space is absolutely ideal.
No matter which vehicle on this list you end up choosing, there is no doubt that you will be happy with your purchase!
Sell Your Leased Vehicle to IMX Auto in Burbank 
Looking to sell or trade in your vehicle? Look no further, contact IMX Auto today! Call us at 818-873-2070 or visit us at 811 N Victory Blvd in Burbank, California. Our helpful team is standing by to help you easily end your current lease and make sure your next vehicle is your best yet.